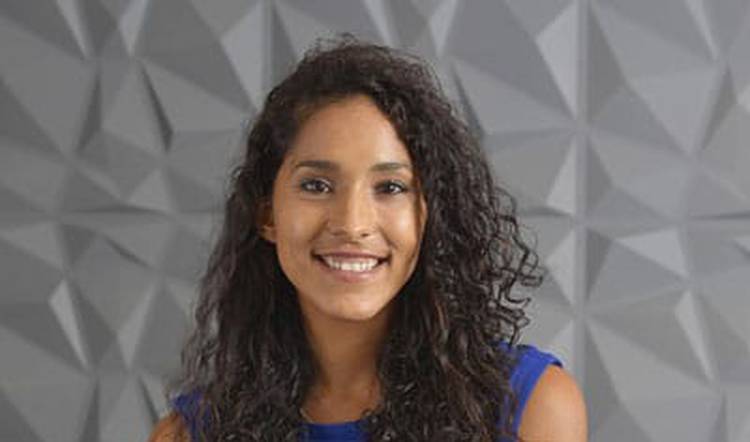 Analysis > Analysis and Strategy
Are banks too big to fail?
Word count: 1466
Prior to the global financial crisis of 2008 – 2010 the so-called "big" banks, both internationally and within the local context, were stamped by investors and depositors alike with the "too big to fail" label. There was a sense of comfort that, due to their systemic importance, the government would never allow a big bank to fail. And to a large extent, they may have been right. But if we have learned anything since the global financial crisis it's that banks can and do fail.
Receive ONE magazine and TWO locked articles of your choice for FREE when you register an account
Prior to the global financial crisis of 2008 – 2010 the so-called "big" banks, both internationally and within the local context, were stamped by investors and depositors alike with the "too big to fail" label. There was a sense of comfort that, due to their systemic importance, the government would never allow a big bank to fail. And to a large extent, they may have been right. But if we have learned anything since the global financial crisis it's that banks can and do fail.
The outcome of the global financial crisis led regulators and central banks the world over to re-look at the way banks are regulated and governed. So what exactly has changed in the South African context?
Basel III requirements: The Basel Committee on Banking Supervision now imposes the following requirements on banks operating within countries (of which South Africa is one) that have adopted their standards.
The Liquidity Coverage Ratio: This is intended to ensure that a bank holds enough liquid assets for a 90-day liquidity stress scenario (i.e. a run on the bank). Practically, this protects the bank from running out of cash in the event that a bank-specific or system-wide event causes depositors to panic and try to withdraw large amounts of their cash at once.
The Net Stable Funding Ratio (NSFR): This aims to address the term maturity mismatch between assets and liabilities. When banks fund long-term assets (e.g. home loans) with short-term liabilities (e.g. demand deposits), they run the risk that, in a distressed scenario, the cash flows on their assets aren't able to service the payments required on their debt. This can then precipitate a liquidity crisis. The NSFR requires the term profile of a bank's liabilities to more closely match its assets, so that longer-term assets are funded with longer-term liabilities (e.g. 10-year institutional funding).
Capital Adequacy Requirements: Certain minimum levels of capital are to be held (as a percentage of risk-weighted assets). This essentially limits the amount that a bank can gear itself, ensuring that there are sufficient levels of loss-absorbing capital (such as equity and subordinated debt) to take losses before senior funders and, particularly, depositors take losses. Besides the quantum of capital required, Basel III rules define the structural features that debt instruments need to have to qualify as loss absorbing.
The Leverage Ratio: The leverage ratio limits the level of gearing that a bank can have without reference to subjective risk-weightings. Therefore, individual investors can easily calculate and compare leverage ratios across banks without having insight into the complex capital models used by each individual bank.
The Basel III framework became effective in South Africa in 2013, with phase-in allowed over the subsequent few years.
Whilst these requirements may not stop banks from doing risky business, we can take comfort that if a bank wants to do risky business, it will have to hold correspondingly more capital and liquid assets, etc.
National Credit Act: The National Credit Regulator in South Africa has implemented more stringent regulations in recent years, with the aim of curbing reckless lending. These regulations govern affordability assessments that must be performed by credit providers, and restrict the interest rates and fees that credit providers can charge.
We have been able to observe the positive impact that this change has had on consumer credit arrears and default rates in the South African economy. Banks and other credit providers are less incentivised to write irresponsible or reckless loans if they aren't able to charge risk-adjusted rates for such business (i.e. it's not as attractive to accept the higher probability of default of risky customers if you aren't able to charge sufficiently high interest rates and other fees to make this profitable).
Bank Resolution Framework: The South African Reserve Bank is currently in the process of finalising the Resolution Framework for South African Banks. The Resolution Framework is intended to address ways and means to recapitalise or reorganise distressed banks (e.g. by imposing losses on equity; subordinated debt and even senior debt) before they reach the point of insolvency.
The expectation is that by imposing losses on investors, rather than relying on implicit government support, the Resolution Framework should reduce the moral hazard typically associated with banks (banks should not be seen as "too big to fail") and impose discipline on investors.
Furthermore, the Resolution Framework envisages a privately funded deposit insurance scheme, which will insure qualifying deposits (being retail and small and medium enterprise deposits) up to a certain value. We anticipate this to be positive for the market as it ensures that the banking sector (rather than taxpayers) bears the cost of failing banks. By requiring the banking sector to fund the deposit insurance that will be available to protect depositors of failing banks, the government will no longer need to intervene (using taxpayer funds) to protect depositors. This should also reduce the liquidity squeeze that banks face during times of strain, thereby promoting the stability of the financial system.
Other regulatory developments, such as the Twin Peaks model which was implemented in South Africa in 2016, have also helped to strengthen South Africa's approach to consumer protection and market conduct in financial services, and to create a more resilient and stable financial system.
This is all good, but it does not obviate the core concern: Banks are geared, cyclical entities which operate in highly competitive, changeable markets and are prone to risk taking.
INVESTING IN BANKS
So how should investors approach their exposure to banks?
Firstly, endeavour to understand the risks
It is important to understand the risks associated with the banking sector in order to assess which risks have been adequately mitigated, which risks can be priced for to achieve an appropriate risk-adjusted return, or which risks, if any, should be avoided outright. By understanding the risks, investors are able to remain alert to red flags as they may emerge.
Aim to understand and interrogate the regulatory environment
There is a complex, ever-changing, regulatory framework and it is important to interrogate what all of these regulations practically mean.
Along with understanding the regulations, investors must remain alert to the fact that where there is regulation, there is an opportunity for regulatory arbitrage – so we cannot blindly rely on regulators.
In-depth fundamental analysis
We should not simply view all of the big four or big five South African banks as homogenous entities. It is important, in our view, to perform in-depth fundamental analyses on each of the banking entities that we have exposure to. Whilst, of course, there are certain overarching themes that are shared across banks (e.g. the macroeconomic and regulatory environment and how that feeds into broader banking sector themes), investors must also perform rigorous analysis at an individual bank level.
Key components of this fundamental analysis are:
- Financial statement analysis: Looking at the financial performance of each bank and how its key ratios have changed over time, as well as how it compares to its peers within the banking sector;
- Understanding the organisational structure and geographic dispersion of the banking operations and how both of these may influence the risk profile;
- Examining the capital structure of each bank and how this compares to the regulatory requirements and the capital structures of peers; and
- Environmental, Social and Governance assessment: When assessing the governance structures, it is important to ensure that the board has an appropriate balance of power (in terms of independent, non-executive directors) as well as an appropriate skill set to govern the highly complex operations of a bank. Given how technical and intricate banking operations are, investors can look to ensure that the board has appropriately delegated powers to suitably sized and skilled sub-committees. Here, one can benchmark each bank against the King IV guidance as well as the practices of its peers.
The above assessment for each bank can eventually feed into a scoring model that allows investors to quantify the degree to which, on a balance of quantitative and qualitative factors, they may prefer one bank over another.
We believe that this approach to analysing banks, which combines both macro (system-wide) and micro (bank-specific) factors to form a differentiated view on each bank within the broader South African banking system, can enable investors, as best as is possible within an ever-changing environment, to make informed decisions about where to place their funds.
Ultimately, whilst banks remain highly cyclical, highly complex and highly geared entities, they are now also more highly regulated than ever. Does this mean they are too regulated to fail? Certainly not. Investors must remain aware and alert to the ever-changing risks inherent in the banking sector, as they would for any other sector, so that they can make informed decisions and ensure appropriate protections and risk-adjusted returns for themselves or their clients.