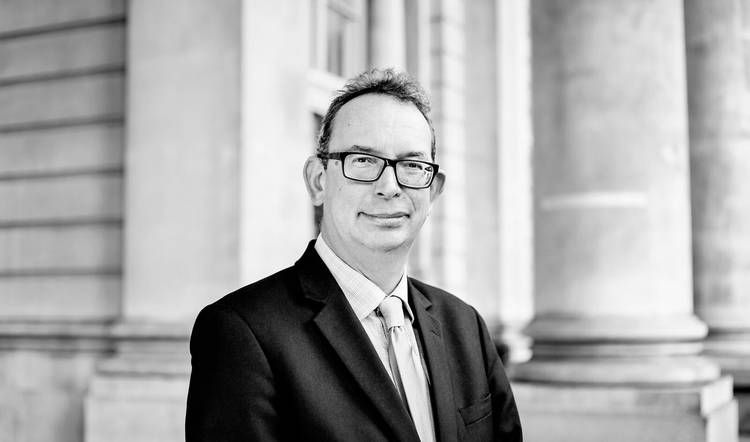 Analysis > Analysis and Strategy
Adding value to trade finance in Africa
Word count: 1163
Trade has driven much of Africa's economic growth in recent decades. Yet a sizeable trade finance gap is restricting growth for SMEs. Chris Ash, Managing Director at ExWorks Capital, explains why only innovative finance can solve this impasse.
Receive ONE magazine and TWO locked articles of your choice for FREE when you register an account
Trade has driven much of Africa's economic growth in recent decades. Yet a sizeable trade finance gap is restricting growth for SMEs. Chris Ash, Managing Director at ExWorks Capital, explains why only innovative finance can solve this impasse.
With rich natural resources and a growing middle class, there is certainly no shortage of export and import opportunities in Africa. While many mature economies struggle with flat demand, African nations enjoy some of the greatest and most sustainable improvements in economic growth globally. And with almost 50 countries registering to join the African Continental Free Trade Area this year alone, the outlook for trade in the region is most certainly optimistic. 
Yet scratch the surface and many African businesses are struggling to make ends meet. Indigenous businesses often battle against the monopolisation of international trading companies – that vertically integrate supply chains in order to maintain margins – and small-to-medium sized enterprises (SMEs) struggle to find the financing they need to compete. Combined, it can look as if African businesses are structurally handicapped when competing against multi-national companies with respect to exploiting the continent's natural bounty. 
A key concern is what has become known as the "trade finance gap" between demand and supply of trade finance. Post-crisis bank constraints – as well as additional regulatory hurdles – have led major lenders to "de-risk" from perceived riskier markets, including Africa. Certainly, new banking requirements introduced under Basel III – as well as a growing list of regulations, including anti-money laundering (AML) and know-your-client (KYC) – have seen both local and international banks scale back on lending. This has particularly impacted local markets, and especially SMEs within those markets. 
In fact, the African Development Bank (AfDB) estimates that the 10 largest trade finance customers in the region absorb almost 60% of all bank lending for trade purposes – revealing the severity of the restrictions on African SMEs.
Local headwinds
At a local level, financing difficulties become even more acute. A key issue for many local suppliers is that there is a significant delay between payments and the delivery of goods and services – particularly in the pre-shipment phase. For instance, a farmer may deliver a product to an exporting entity and expect instant payment, yet the exporter will not have the necessary liquidity to pay the farmer as they will not receive payment from traders until the goods have reached a warehouse. With high cargo costs and often lengthy delays – particularly for goods being exported from in-country – this causes a breakdown in the supply chain. 
While liquidity requirements at this point in the supply chain are significantly lower than post-shipment, the risk of non-repayment is considerable – meaning that many lenders are unwilling to invest in companies operating this far back in the value chain. Some are even unaware of the right way to finance pre-warehoused goods. Indeed, this works on both sides – with local exporters as unacquainted with the options available to them as much as banks being rigid with respect to financing structures.  
For this reason, farmers and miners often have little choice but to partner with international trading houses. Such companies typically exploit local farmers by integrating them into their wider supply chains, paying them minimum wages in return for facilitating the export of their goods. This has far-reaching consequences for a region that – based on natural resources alone – should be among the world's wealthiest. 
What are the options?
Yet it doesn't have to be this way. Specialist trade finance lenders such as ExWorks offer viable solutions to local companies looking for more innovative trade finance solutions: ones that – importantly – do not harm the local economy. Unrestricted by the stringent banking regulations weighing down the major lenders, and with a high appetite for risk in the African region, such financiers are able to lend where others are unwilling to do so – including further up the value chain towards the actual producer.
Such financiers are able to take a more calculated approach to risk in order to finance customers, even when their supply chains are already fully leveraged. Short-term financing solutions such as bridge loans are useful in helping transporters bridge the gap between receiving goods and transporting them – allowing them to pay farmers in local currency upon receipt of goods.
And while banks may indeed be scaling back, that does not negate their role in Africa's trade finance future. Alternative providers often finance alongside banks, offering additional, more flexible, options to borrowers in the case that a traditional bank loan or trade finance product does not cover the full extent of their needs. By partnering with both international and local banks, specialist providers can either add more liquidity to term facilities or structure financing at different parts of the value chain.
What's more, where a relationship has already been built between trading counterparties, specialist trade finance funds can encourage vertical relationships in the transaction chain – sometimes even skipping out unnecessary and expensive steps in order to allow clients to achieve better margins. 
Looking to the future
Of course, while profit is the bottom-line motive for all those financing African trade, specialist providers that bridge gaps in funding along the value chain yield societal as well as financial benefits. Ensuring that liquidity goes to people on the ground is essential for developing autonomous local economies, as is helping local entities to add value to products nearer the source of extraction or harvesting. 
And this has potentially wider benefits. A critical issue for African trade is the poor infrastructure between the producer and the port, which has a detrimental impact on the potential for adding value to raw goods at the point at which they are produced. Poor transport infrastructure usually means it is further down the supply chain that products are processed for use, with the additional value often taken by a multi-national company. Yet it is possible to break this cycle by helping finance simple value-adding processes such as grading or washing facilities closer to their source. 
Such small, value-adding operations can increase the achievable price of a raw commodities significantly, and also make transportation costs more efficient. Indeed, it is here that financing structures involving the supply chain can provide the required financing to support the construction of such plants. If the pre-shipment product being financed has already been through a value-adding process, the finance available will eventually increase – generating a win-win for both producer and financier. Also, with extra value flows directly into the local economy, allowing companies to invest in other areas of the supply chain such as transportation – and even infrastructure – allowing for further value-adding processes to be financed. 
The ability to invest in such solutions means specialist trade financiers hold the key to sustainable growth in the African region – helping local job creation, societal improvement and fostering the growth of local economies.