Events in 2017
July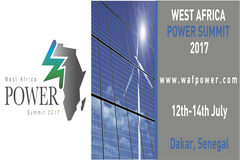 Location: Dakar, Senegal | Date: July 12, 2017
In July 2017, Dakar, Senegal will play host to West Africa's No.1 Business to Business Green Power event, which will bring together the senior decision makers from across the ECOWAS region.
August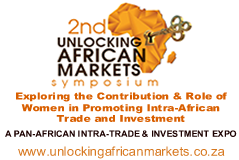 Location: Cape Town, South Africa | Date: Aug. 29, 2017
"Unlocking African Markets" series of symposia seeks to encourage 'Intra' African Trade and Investment' through series of trade and investment symposia focusing on different themes and Countries in Africa with relevant stakeholders within and outside Africa. These events are also a great platform for SFONSA and its partners to harmonize the value and contributions of foreign skills within South Africa, with a view to leveraging these skills for collective economic advancement of South Africa and Africa in general.
November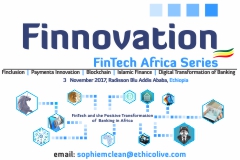 Location: Addis Ababa, Ethiopia | Date: Nov. 3, 2017
Finnovation Africa: Ethiopia 2017 will be held at the Radisson Blu Addis Ababa on the 3rd of November 2017 and will tackle the most pressing questions for the progress of FinTech and the positive and profitable transformation of banking in Africa, providing a platform for all stakeholders to engage in creating the future of financial services on the continent – from established banking powerhouses to FinTech start‐ups. The event will gather all players in the African FinTech ecosystem, including: Government policymakers, leading banks & financial institutions, MNOs, legacy and neo payment players, international & regional investors, and the tech start‐up community on the continent who will come together at Finnovation Africa 2017 in Ethiopia with the purpose of driving positive FinTech impacts for Africa.
Events in 2018
June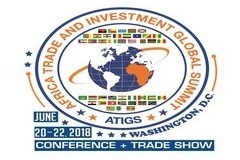 Location: Washington, DC, USA | Date: June 20, 2018
The Africa Trade and Investment Global Summit (ATIGS) is a unique high-level, prestigious, biennial business platform designed specifically to promote and facilitate international trade and foreign direct investment in Africa.
Past Events
Page 01
Testimonials
I find AGF's content to be well-written, interesting and highly informative. AGF is able to attract leading figures in the African fund market for exclusive insights and opinion articles that are difficult to find elsewhere.

Joe Greenwell
Business Development Director - Augentius
Finding the news behind the news has always been the challenge, but Anna and her team always seem to pull it off. The AGF website, e-newsletter and monthly magazine are read by the whole Phatisa team; well-written, African private equity news not found elsewhere. We are proud to be affiliated with such a young, ambitious and driven media team and wish them only the best.

Stuart Bradley
Joint Managing Partner - Phatisa
We find AGF a very useful publication, especially covering, as it does, all asset classes in Africa (as, uniquely, does Investec Asset Management). The public funds data and macro stats are very useful, while the articles and interviews are insightful and often cover (in relative terms) neglected markets and asset classes.

Nick Tims
Managing Director
I have found the AGF monthly magazine very informative and always containing some interesting research on the Private Equity industry not found elsewhere.

Emile Du Toit
Head: PAIDF 2
Future Events
None on file