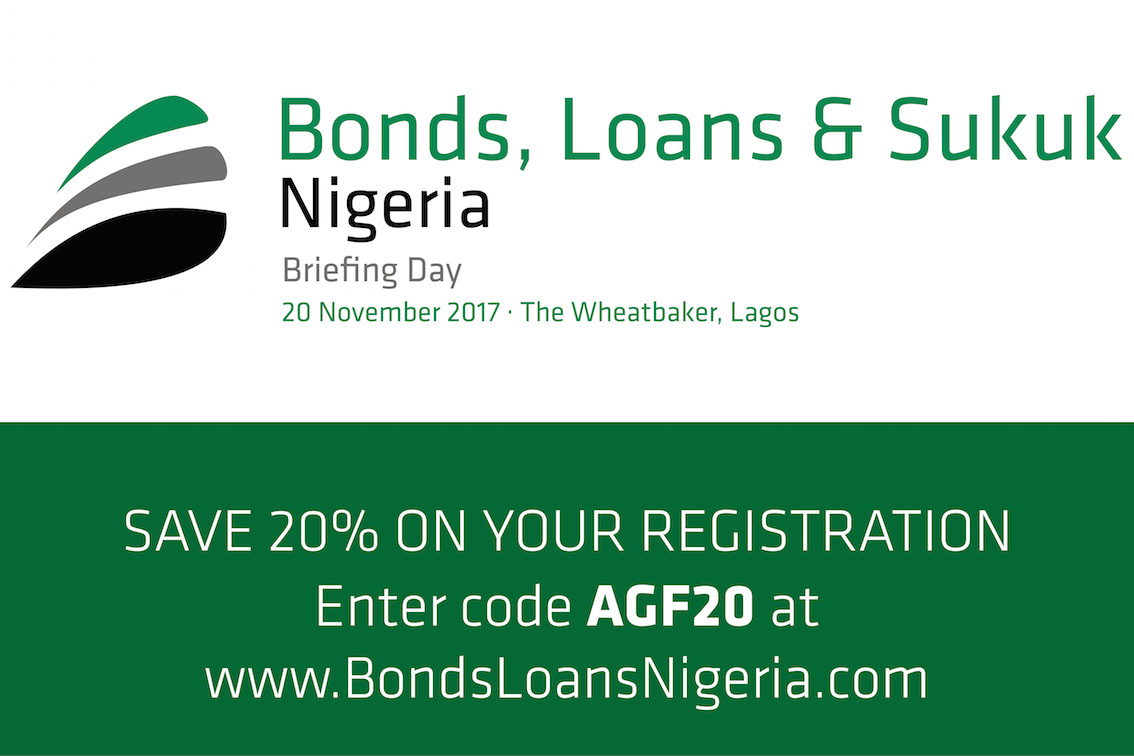 Bonds, Loans & Sukuk Nigeria Briefing Day 2017
Bonds, Loans & Sukuk Nigeria Briefing Day 2017
20th November 2017
The Wheatbaker, Lagos, Nigeria
Get clarity on today's market dynamics from expert speakers and adjust your capital market strategy in 2017.
Access to liquidity, international or local, is Nigeria's greatest challenge today. In 2015, Nigeria was dealt a triple whammy when oil prices and the naira fell, at the same time market volatility meant that foreign direct investment into the country dried up. Access to capital is critical, and much of West Africa is facing the same challenge.
Bonds, Loans & Sukuk Nigeria is the first and only gathering of borrowers, bankers, investors and advisors to discuss accessing debt capital in the international and local bond and loan markets. 
All Africa Global Funds members receive a 20% discount.
 Register online using the special 20% discount code AGF20
Contact Shara Edgar for more information on +44 (0) 20 7045 0919 or email: shara.edgar@gfcmediagroup.com