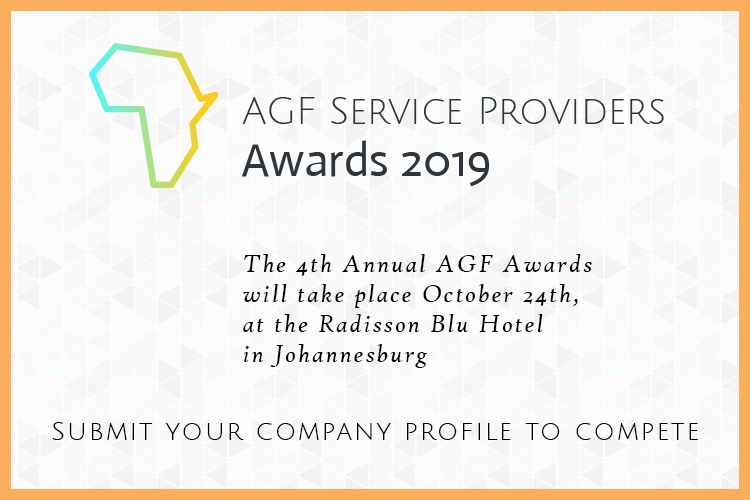 4th Annual AGF Service Providers Awards
Be recognised and honoured in the African Fund Services space by participating in the 2019 AGF Africa Service Providers Awards. The Awards were created to honour and generate both industry and public recognition of the outstanding efforts and accomplishments of Fund Service Providers covering Africa. The 4th edition of the prestigious Awards has opened for entries in the build up to the Awards night in Johannesburg, South Africa.
The AGF Service Providers Awards are a recognized symbol of excellence, we are the only international awards in African Fund Services.
The 2019 awards shortlist will be announced in mid-September. After the shortlist is announced in September, we will invite companies that make the list to participate in the Gala Awards Dinner. The black-tie event and ceremony will be hosted on October 24th at the Radisson Blu Sandton, Johannesburg, South Africa.
We will also invite companies to participate in the Special Edition of Africa Global Funds magazine, which will be published in November. The Awards issue will feature interviews, analysis, and/or opinion commentary with participating companies. The Awards issue will be distributed free of charge.
This year, it's not only about winning trophies. Save the date for the AGF Private Equity Fund Operations Forum, which will be happening on the same day as the Awards!
Should you require any further information, please do not hesitate to contact us at 1.718.787.6105 or awards@africaglobalfunds.com
Deadline for submissions: September 1st, 2019.
Please note that the judging period is from July 2018 to June 2019.