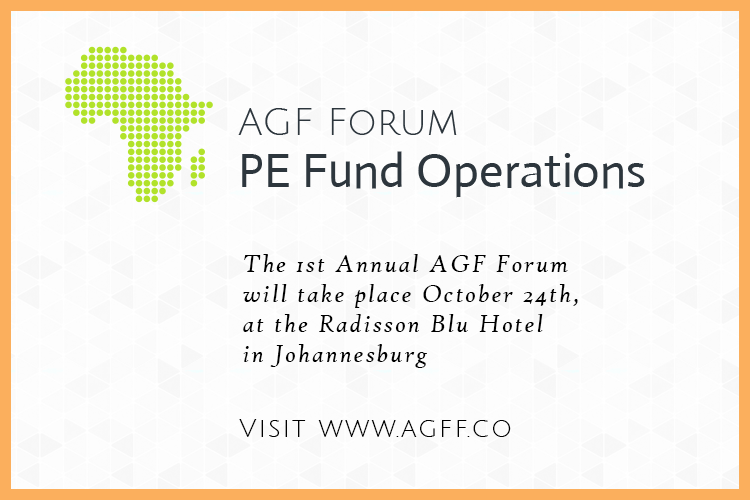 1st Annual AGF Forum: PE Fund Operations
Africa Global Funds, a leading publication on African Asset Management and Private Equity is happy to announce a new forum aimed to optimize the productivity and efficiency of PE funds' operations.
The 2019 AGF Forum will assemble cutting-edge thinkers, management of leading Private Equity Firms (CFOs, COOs, CTOs), and Asset Managers to discuss the major developments that affect private investment fund operations. Stay up-to-date on Industry trends and Advance your knowledge with practical guidance on key issues facing fund compliance and operations.
The forum will take place October 29th, 2019 at the Radisson Blu Hotel in Johannesburg.
Visit www.agff.co